---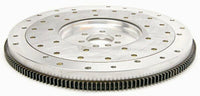 PPW, WE ARE A.S.E CERTIFIED TECHNICIANS. FREE TECH SUPPORT 9AM-5PM PACIFIC (6I9)26I-8565.
Aluminum Flywheels
Aluminum flywheels are ideal for numerous applications. These lightweight units are generally not recommended for naturally aspirated street vehicles, but will work well in lightweight vehicles with either superchard or turbocharged engines. These flywheels are ideal for higher horsepower engines and combinations that acheive rapid RPM levels.
Application:
CHRYSLER 1964-1978 318,340,383,400,426 Wedge,440 ; 6 Bolt Crk, 0 Bal, Stl H/S, 143T R/G
CLUTCH PATTERNS

1.   10, 10.5, 10.95" B&B-DIAPHRAGM

2.   11, 12" B&B-DIAPHRAGM-SHOULDERED BOLT

3.   11" LONG W/3/8 BOLT HOLES
*Stock photos, item may vary slightly from pictures.